The ALGBTCOA is a coalition of community activists, service agencies, LGBTQ organizations, and interested parties who have come together to improve the future for LGBT older adults as we naturally age. The Coalition hopes to encourage service providers and senior services to understand and train their staffs regarding the needs of LGBT clients, residents, and patients. The Coalition was formed to address the question: "What are the LGBT friendly services in Austin?" We would like to make all of them LGBT-friendly. Read about the goals of the Coalition

---
For News of the Coalition
---
click on the link above for details
—
---
LGBTQ+ Quality of Life Commission Survey is now open.
Please contribute your knowledge & experience.
The information collected will have direct effects in the City's service provision. Our community has social service and citizen needs that will only be recognized if we participate. For more info…
Here's a link to a story on KXAN TV about the LGBTQ+ Survey: https://www.kxan.com/news/local/what-are-the-needs-of-austins-lgbtqia-community-the-city-wants-to-know/
---
Finding the COVID vaccine in Austin
Tell us about your experience with finding the COVID vaccine in Austin. Please post to our Facebook page. Let's share useful information, especially for other LGBTQ+ seniors.
https://www.facebook.com/algbtcoa
Are you on a waiting list? What were you told would happen when the vaccine becomes available? Have you gotten the vaccine? Where did you get it? Did you have to pay anything? What could you share that would help other Austinites get vaccinated? You don't have to give your name. We'd just like to be a resource for other Austinites, especially LGBTQ+ seniors.
Here's the link to get vaccinated by APH
---
§§
---
May 20 Steering Committee
Virtual Meeting
Next meeting will be:
Thursday, May 20, 2021, 2pm
The Austin LGBT Coalition on Aging Steering Committee Meetings are open to all. Members of the Coalition and ALL recipients of this email announcement are invited—and urged—to attend.
To continue the work of the Coalition, public participation is needed.
Email contact@algbtcoa.org if you'd like to attend.
We'll reply with a link.
§§§
Steering Committee Membership
Membership is open to all regardless of age, race, sexual orientation, or gender identification. The Steering Committee meets monthly, almost always less than two hours. Currently those meetings are held virtually so there is no time spent in traffic. It's a great opportunity to be more involved in the direction of the Coalition and get better acquainted with folks like yourself who are interested in improving the lives of LGBT seniors in Austin
If you would like to have more information about serving on the Steering Committee, please contact us at contact@algbtcoa.org
---
---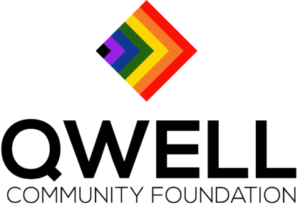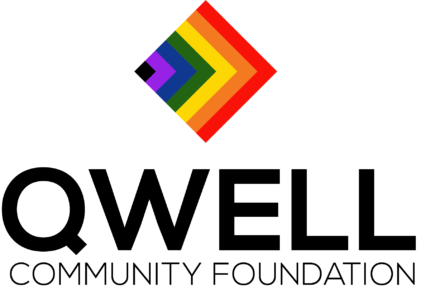 QWELL's 2nd annual "LGBTQIA+ Wellbeing Survey of Greater Austin" is live now at qwellbeing.org. Please take the survey and get yourself counted.
This is not the same as the Quality of Life Commission Survey which is being administered for only a short period in spring of 2021. But these findings will be reported to the QofL Commission. Please participate in both.
---
What the Coalition did last year:
---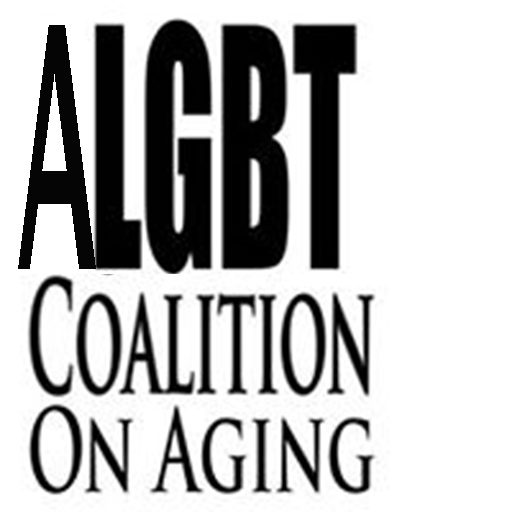 LGBT Coalition on Aging




Annual Report 2020
HIV and Aging
The Coalition, under the leadership of Barry Waller, has been instrumental in organizing a series of virtual meetings featuring an ASO and a Senior Service Provider. This forum helps providers in both AIDS services and Senior services to get to know what is provided by these services in order to better serve those with HIV who may also need services from Senior services providers. This was a critical need identified in the original Coalition meeting to address the aging HIV+ population.
Housing
The Austin LGBT Coalition on Aging has established a working relationship with the Coalition for Aging LGBT of North Texas. They successfully developed a methodology for evaluating and reporting on LGBT-friendly attributes of senior housing facilities in their area and published a "LGBT-Friendly Senior Housing Guide" (copy on our website).
We are currently exploring a task force to review their evaluation matrix for sensitivity to intersectional issues with race and sexual orientation/gender identity as well as a partnership with a local nonprofit to complete a similar report in Austin.
Advocacy
City of Austin LGBTQ Quality of Life Commission
The Commission has primarily been focused this year on a Quality of Life Study. The contract for that study was awarded to a consulting firm this spring with funding provided by City Council. The consultants formed a Research Advisory Board made up of volunteer applicants from the community and identified partner organizations to assist with outreach (including AustinUp, the Coalition's sponsoring organization). The schedule for the study includes two Town Halls to be conducted in December as well as a survey which is scheduled for Jan/Feb 2021. Charles Curry, a Coalition member, is a senior representative on the Quality of Life Commission.
City of Austin Age-Friendly Plan
The Age-Friendly Plan is divided up into different domains reflecting the various aspects of senior living. This year the Transportation Domain was focused primarily on the mobility bond election issue and what projects would be included. The Social Participation and Outdoor Spaces Domains had several staff briefings from the Parks and Library departments on the provision of services within the restrictions necessary because of the pandemic. The Library Department is sponsoring a number of book clubs including one for LGBTQ literature (information is available on the Library website). The Community Support and Health Services Domain was focused on issues concerning nursing homes during the COVID-19 pandemic, including reporting. All of the Domain working groups were involved with discussions on budget recommendations.
Coalition members Barry Waller, Charles Curry and Fred Lugo participate with the Domain working groups. Fred Lugo is also a member of the Commission on Seniors
Organizational Infrastructure
The Coalition Steering Committee is currently completing application for incorporation with the assistance of the North Texas Coalition.