---
click on the link above to access the current newsletter
click on the link above to learn about participating in the August Pride Parade Aug 20
§§§
Steering Committee
Meetings
a
re held on the 3rd Thursday of the month
The COA Steering Committee Next meeting will be:
Thursday, August 18, 2022,

2pm
———
We will be meeting virtually.

The Austin LGBT Coalition on Aging Steering Committee Meetings are open to all. Members of the Coalition and ALL recipients of this email announcement are invited—and urged—to attend.
To continue the work of the Coalition, public participation is needed.
Please RSVP so we will expect you and know to admit you to the zoom room
Email contact@algbtcoa.org for more information or to RSVP
You're Invited
Here's the link to the meeting:
Here is the agenda for the last meeting
Thursday, July 21, 2022 2pm
Virtual Meeting
Introduction of guests (5 min, chair)
Call to Order, roll call and designate timekeeper, minutes responsibility (5 min, chair)
Additions to the agenda (5 min, chair)
Approval of minutes (5 min, Richard)
Treasurer's Report (5 min, Toby)
Discussion of minutes format including volunteers for future meetings (10 min, chair)
Update on safe and affordable housing issue:

Qwell plans (postponed until August, Richard)
City of Austin Housing Department (5 min, Charles )

Report from Pride planning committee (15 minutes, Richard, Evan, Faith)
Motion to adopt fee schedule for sponsorships (15 minutes, _________)
Discussion of bylaw amendment proposals (15 minutes, chair)
Report and possible action on board insurance (15 minutes, Stephanie, Charles )
Discussion and possible action on financial support for Embrace
Facebook, Instagram accounts (10 minutes, Richard)
Discussion of LGBTQ training/Will Teal (postponed until August)
Round Robin discussion (all)

"Before You Know It" Yarborough Branch Library, August 18 5-7:45pm
As a reminder we have set Saturday, October 22 as the date for our annual business meeting. There are requirements in the bylaws for 30 day advance notice to the membership of the date, time, location, etc of the annual meeting. The SC is also responsible for nominating officers and those nominations must be included in the 30 day notice as well as any proposed bylaw changes.
---
Steering Committee Membership
Membership is open to all regardless of age, race, sexual orientation, or gender identification. The Steering Committee meets monthly, almost always less than two hours. Currently those meetings are held virtually so there is no time spent in traffic. It's a great opportunity to be more involved in the direction of the Coalition and get better acquainted with folks like yourself who are interested in improving the lives of LGBT seniors in Austin.
If you would like to have more information about serving on the Steering Committee, please contact us at
---
Who We Are
The ALGBTCOA is a coalition of community activists, service agencies, LGBTQ organizations, and interested parties who have come together to improve the future for LGBT older adults as we naturally age. The Coalition hopes to encourage service providers and senior services to understand and train their staffs regarding the needs of LGBT clients, residents, and patients. The Coalition was formed to address the question: "What are the LGBT friendly services in Austin?" We would like to make all of them LGBT-friendly. Read about the goals of the Coalition
click on the link above for details
---

https://www.thehelperbees.com/
The Helper Bees are providing a spot for the Austin LGBT Coalition on Aging in this year's Austin PRIDE Parade. Helper Bees has snagged one of the "best" spots.
In addition to Helper Bees and the Coalition, the following groups are being invited to join; Alzheimer's Association Capital of Texas, AARP, AGE of Central Texas, Area Agency on Aging/Aging & Disability Resource Center, Golden Generation, Austin Prime Timers, and Rainbow Connections ATX.

We'd love to have participation from your staff or clients. There'll be one large banner (furnished by Helper Bees). And we want to include your group logo on the banner, so please get your artwork to Richard Bondi no later than Friday, August 5th.
The PRIDE Parade is Saturday, August 20th, beginning at 8pm. Those participating in the parade will need to gather well before then, more details on that later.
Persons interested in participating need to complete the sign up form

HERE. We encourage parade participants to wear your group's T-shirt, paired with Rainbow/ Pride accessories of your choice. It's at night, so glow/LED items will add to the fun.
We're asking the participating groups (or friends of those groups) for PRIDE decor or vehicles they'd consider sharing to augment our Pride flotilla:
Pride Flags/ Banners/ Decor
Pickup truck

Flatbed trailer

Convertible

Older/classic truck
If you have any of these that we can use/borrow, please reach out to me atrbondi@familyeldercare.org.
---
Check out the Announcements in the Newsletter
for
Alzheimer's and Dementia Conference
Presented by Family ElderCare and the LGBTQ Elder Task Force

Online — 2nd and 4th Wednesdays, April – July 2022
6:00 – 7:00 PM
______
QWELL events, EMBRACE, Austin LGBT Elder Task Force, etc
Check out the Announcements in the Newsletter
---
Take the QWELL Survey
---
GOLDEN GENERATION
The "Golden Generation" is a group for 60+ LGBTQ seniors and their partners/allies that has been meeting virtually on a weekly basis during the pandemic. The group is planning to resume in person once-a-week session some time when Health Department guideline say it is safe. In the meantime, all are welcome to join the virtual get togethers. If you are interested in participating send an email to office@uprisingaustin.org and look for instructions by email the first of each week.

More information on the "Golden Generation" is available on our website under the Senior Resources>Austin Resources>Senior Services tab. The website will also be updated with the dates and times for in person meetings if and when that information is available.
City of Austin
LGBTQ Quality of Life Study
Click here to download the full Report, titled Priorities for Action, from our website
---
——

Benchmark Research is a member of the Austin LGBT Coalition on Aging
Volunteer for a clinical research study and make a difference

QWELL is a sister organization to the Coalition on Aging; from the first Townhall Meeting that saw the creation of the ALGBTCOA, we were charged with participating in the development of an LGBTQ Community Center. QWELL, headed up by Clayton Gibson, has been a leader in that effort and in the recent community surveys.
Take the 2022 Survey now

Clayton has recently sent an email announcing good news and upcoming changes, including the release of a QWELL app and the possibility that community center plans under consideration may include senior housing.

---
What the Coalition did last year:
---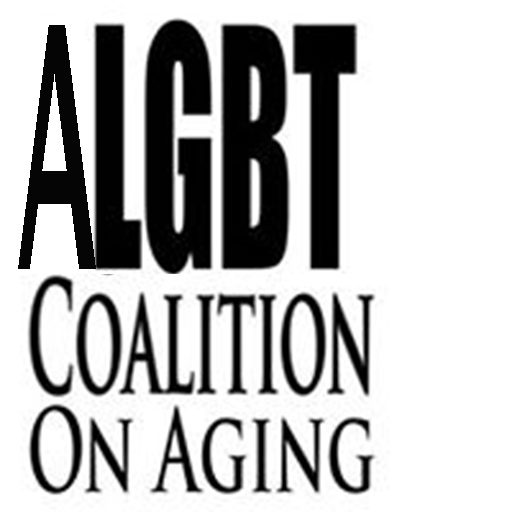 Annual Report 2021
As required by our bylaws, we are providing an annual report of the Coalition's activities for the 2021 year.

Despite the challenges that the pandemic continued to raise during 2021, the Coalition has been able to move forward in several areas identified as priorities when the group was organized.

Strengthening Our Community: the coalition worked with the City's LGBTQ Quality of Life Commission and the consulting firm employed by the City to complete the first LGBTQ Quality of Life Study for Austin. Our efforts were focused on encouraging senior participation in the Quality of Life Survey. Given the added communications challenges presented by the pandemic shutdowns we also argued successfully for adding a senior focus group to get additional input and helped to recruit participants that reflected the diversity of Austin's population. The Quality of Life Study is completed and available on our website. We are looking forward to actively engaging Coalition members as the work begins on implementing the Study recommendations. The Coalition has also continued to support community organizations both old and new. The Golden Generation lunch group has soldiered on during the pandemic, meeting virtually for their weekly conversations and games. Their information is included on our website and in our newsletter. We have also supported a new organization, Embrace, making great strides providing information and programming highlighting the LGBTQ community.

Housing: In 2021 the Coalition joined with Family Eldercare to design a pilot project to recognize LGBT supportive living facilities in Austin. By developing the criteria essential to the LGBT community, providing information and assistance to residential property owners and/or property managers interested in our community, the pilot program could develop an inventory of LGBT supportive facilities – a guide for those in our community looking for appropriate housing.

We continue to receive requests for assistance from people moving to Austin, people forced to relocate for economic reasons and people interested in alternatives to living alone as they age. All of these are reminders that affordable and appropriate housing continues to be a significant challenge in our community.
HIV and Aging: One of the issues identified in our original community forum was the aging population of HIV+ people both nationally and in the Austin area. Our original effort to address this trend included development of a presentation outlining the demographics as well as some of the issues raised by this trend resulting from medical advances in the treatment of HIV. In 2021 we concluded a series of forums featuring representatives of senior care agencies as well as folks from AIDS services organizations. Originally designed as a series of luncheons the forums pivoted to a virtual environment as a result of the pandemic. The goal was to familiarize agencies with the changing challenges ahead: for senior service agencies, clients dealing with the effects of long-term HIV; for AIDS services organization the added complications of aging for the clients they had been assisting in dealing with HIV.

Organization Development: In 2021 the Coalition was recognized as a nonprofit corporation by the State of Texas as well as a 501c3 nonprofit by the IRS, marking the completion of a series of steps since our original organization. From the beginning we have been assisted by AustinUP, first in putting together the community conversation that led to the formation of the Coalition and as we developed by acting as our financial sponsor. Our hats are off to Teresa Ferguson as well as the AustinUP Board for their assistance and support!

Challenges: As we close the year and look ahead, we must also be aware of areas where we have failed to achieve our objectives. As we were forewarned by those who have come before us in this effort, those in our community most in need of assistance have also been the most difficult to reach. We also continue to work for greater involvement in our Steering Committee and in our projects. We are especially in need of strengthening our diversity so that our approach is informed by the voices of all parts of our community.

As always, we invite you to get involved.