The ALGBTCOA is a coalition of community activists, service agencies, LGBTQ organizations, and interested parties who have come together to improve the future for LGBT older adults as we naturally age. The Coalition hopes to encourage service providers and senior services to understand and train their staffs regarding the needs of LGBT clients, residents, and patients. The Coalition was formed to address the question: "What are the LGBT friendly services in Austin?" We would like to make all of them LGBT-friendly.
---
Of Interest:
Mark Your Calendar:
May 17 2019

St. David's Foundation is pleased to announce a new request for proposals (RFP) for a home-based "aging in place" intervention serving low-income older adults in Central Texas. Developed by the Johns Hopkins School of Nursing, the CAPABLE model uses a multidisciplinary team to help vulnerable seniors live safely in their homes. The team consists of three professions– an occupational therapist (OT), a registered nurse (RN), and a handyperson. The team is guided by a commitment that the older adult determines his/her own goals for functional improvement.

To learn more about the CAPABLE model and this funding opportunity, please refer to the attached funding announcement. You can also find information on this opportunity at: https://stdavidsfoundation.org/grantmaking/current-funding-opportunities/

St. David's Foundation will host an event on May 17, 2019 to share more about the CAPABLE model. The event is open to anyone interested. Those who would like more specific information on the funding opportunity are invited to stay after the keynote for specific details on the RFP. To register for this event, please reply to events@stdavidsfoundation.org .
---
Issues in Aging Facing LGBT Adults
April 26, 2019 | 9:00 – 4:00 p.m.
6.0 CEUs for Social Work, LPC, LMFT; 3.0 afternoon ethics | Thompson Conference Center, UT Austin
Early Rate: $60 for half day; $100 for full day; $15 late fee after 4/19/19
Fee includes continental breakfast & lunch
Register now at cvent.utexas.edu/socialworkceu
Morning Session: 9 a.m. – noon
"I Want Someday to be Able to Hold Her Hand in Public": The Unique Strengths of and Challenges Facing Older LGBT Adults
The past decade has seen unprecedented advancements in the rights of lesbian, gay, bisexual, and transgender (LGBT) persons, including nondiscrimination policies and marriage rights. It is important to remember, however, that the older cohorts of this population have lived through times that did not respect or support their identities or relationships and continue to face threats to their rights. This interactive workshop will explore the unique strengths of and challenges facing older LGBT adults as well as the contexts and policies impacting their lives. The added challenges for LGBT persons aging in small towns and rural areas will also be discussed.
Afternoon Session: 1:00 – 4:00 p.m.
"We need to give professionals the chance to accept us": Clinical and Ethical Practice with Older LGBT Adults
This workshop will build upon the content of the previous session by more closely examining the challenges facing and strengths of the older lesbian, gay, bisexual, and transgender (LGBT) population. In particular, their unique behavioral and physical health needs as well as their special issues in caregiving, bereavement, and long-term planning will be examined. Advantages in aging for this population, including resilience and social support networks, will also be explored. In light of these unique issues, this workshop will introduce theories and evidence-based interventions that can be used in practice with this population in clinical settings. Professional guidelines for ethical practice with older LGBT adults will be highlighted throughout this session.
Presenter:
Kristina M. Hash, LICSW, Ph.D., is Professor in the School Social Work and Director of the Gerontology Program at West Virginia University. Her book, Aging in Rural Places, was published in 2015 and her edited volume, "Annual Review of Geriatrics and Gerontology: Contemporary issues and future directions in lesbian, gay, bisexual, and transgender (LGBT) aging", was published in 2017. Hash has been the recipient of several teaching and leadership awards at the university, state, and national levels and continues to practice in the areas of group work with older adults and caregivers as well as mediation with parents and groups.
---
– 9th Annual –

Friday, June 21, 2019
8:00 a.m. to 4:00 p.m.
Commons Conference Center
at the J.J. Pickle Research Campus
(10100 Burnet Road, Building 137, Austin, TX 78758)
Early Bird Registration Opens March 1, 2019 Early Bird Rate: $35/person
(+$5 for 5 hours of SW, LPC, LMFT, or LCDC CEUs)
Regular registration rate of $50/person begins April 15, 2019.
(+$5 for 5 hours of SW, LPC, LMFT, or LCDC CEUs)
Visit the HIV & Aging Conference website for updates:
www.HIVandAgingConference.com
---
As part of its Adult Summer Reading Program, the Austin Public Library will host its annual QUEER SPACE: PRIDE PROM on June21, 2019, 6:30 to 10 pm at the Special Event Center at the Central Library on 710 W. Cesar Chavez.
---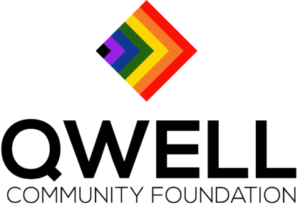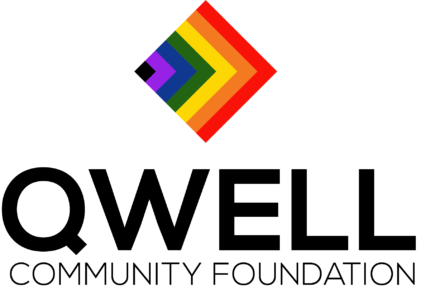 The Austin QWELL project (i.e., Queer Wellness) is conducting a LGBTQ Wellbeing Survey called Get Counted. Here's a link to:
---
GMHC has just published a report on HIV & Aging
On the Research & Links Page, there's a brief description of the study and a link to the full report.
---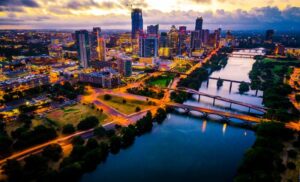 Austin in the Top 10 — AGAIN!
Once again Austin is in the top 10 LGBTQ-friendly retirement cities in the U.S. In 2019, SeniorAdvice.com named us the #8 best place for LGTBQ people to retire to.
Top 20 Cities for LGBTQ Retirement in 2019:
https://www.senioradvice.com/articles/top-20-cities-lgbtq-retirement-2019
Highlights Infographic:
https://www.senioradvice.com/pdf/top-20-lgbtq-retirement-cities-2019.pdf
Full Press Release:
https://www.prnewswire.com/news-releases/senioradvicecom-announces-top-20-cities-for-lgbtq-friendly-retirement-in-2019-300826349.html
Here's their write-up on Austin:
The vibe in Austin is a welcoming one no matter if you are gay, straight, young or old. With its friendly residents, low-crime rate, warm weather, array of dining and entertainment options, arts, recreational activities, lush greenbelt, lakes, and gay-owned businesses, Austin is an oasis for LGBTQ seniors who make up just over 5 percent of the city's population.
Scoring a perfect score on the Human Rights Campaign Municipal Equality Index in 2018, Austin continues to prioritize its advocacy for the LGBTQ community. In 2017 the Austin city council formed the Lesbian, Gay, Bisexual, Transgender and Queer Quality of Life Advisory Commission to advise on issues regarding the LGBTQ community and work to enhance government accountability.
What began in 1976, as a Gay Pride Week, has turned into a Gay Pride Festival which draws over 25,000 attendees each summer. There is a strong support network for the LGBTQ crowd living in Austin as indicated by the local resources below:
The overall cost of living in Austin is average compared to the national average and Texas has no state income tax which is an attractive perk. The senior population in Austin is 8.4 percent and growing.
This is why the work of the ALGBTCOA is important. Is Austin prepared for such an influx? We want to make sure services for older adults understand and respond to our issues as openly gay, lesbian, bi, trans, queer, etc
---
Read an Article about the Issues LGBT people face with Alzheimer's and Other Dementias from SAGE
[CHICAGO, August 14, 2018] – LGBT and Dementia – a new issues brief developed by the Alzheimer's Association and SAGE outlines the unique challenges facing LGBT older adults living with Alzheimer's and other dementias and their caregivers. The brief outlines the unique issues that arise when Alzheimer's disease, sexual orientation, and gender identification and expression intersect, allowing advocates and care providers to better meet the needs of LGBT elders and their caregivers facing dementia. read more…
---
Do you really want to "age in place," meaning to live by your self in the house you were in as you got old? Here's an article at Forbes Magazine that challenges commonly-held opinions.
90% Of Older People Want To Live At Home? Maybe Not
Maybe this is why we need to make sure nursing homes & retirement centers are LGBTQ-friendly.
---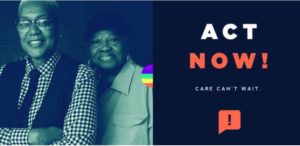 SAGE has issued an Alert about the threat of "Religious Liberty" laws to the plight of LGBTQ people
in "faith-based" nursing homes and social services:
Read more about this SAGE ALERT on our website
TAKE THE PLEDGE TO STAND WITH LGBT ELDERS on SAGE website
---

AustinUp is a sponsor of the Austin LGBT Coalition on Aging
---
NEW of interest on the Research & Links page:
Video talks about being a  Gay Tribal Elder by Don Kilhefner, PhD
---
AARP Survey Demonstrates Acute
Concerns of Older LGBT People
AARP recently completed a far-reaching survey that elevated statistics about the LGBT aging experience. LGBT elders fear discrimination in health care and are worried about coming out in long-term care facilities. Black and Latino LGBT populations have these anxieties in an even higher proportion. Perhaps the most telling statistic is that 88 percent of older LGBT people want LGBT-trained care providers. This validates the importance of SAGECare, SAGE's LGBT cultural competency training program, which has trained more than 10,000 providers in 46 states over the past year. "With this new survey, AARP has made a vital contribution to increasing awareness about the lives, challenges, and resiliencies of LGBT older people," says SAGE CEO Michael Adams. "The important work now is to do everything possible to respond to the acute needs documented in the survey so that LGBT older people have the same opportunities in their later years as all older Americans." Read more at AARP…
---
About
Austin LGBT Coalition on Aging
Our Goals
The first goal of the ALGBTCOA is to Strengthen Our Community by creating a coordinated LGBT community response, providing opportunities for people to congregate for social interaction, participating in the City's intention of making Austin "age-friendly," and encouraging informed participation in the decisions being made that affect us.
The second goal is to Encourage LGBT Sensitive Services by researching agencies regarding their knowledge and staff and caregiver training in these issues in order to find those that are sensitive to the LGBT concerns and to encourage others to provide training in our issues by making them aware of the need.
The Coalition hopes to be a partner and a resource for those serving the senior community, provide opportunities for active participation and involvement for those interested in aging issues, and be an educator and advocate for LGBT-friendly aging.
For more information, to be included in our information distribution or to join in this effort, visit our website at algbtcoa.org
If you have questions or concerns, please contact us at contact@algbtcoa.org .