The ALGBTCOA is a coalition of community activists, service agencies, LGBTQ organizations, and interested parties who have come together to improve the future for LGBT older adults as we naturally age. The Coalition hopes to encourage service providers and senior services to understand and train their staffs regarding the needs of LGBT clients, residents, and patients. The Coalition was formed to address the question: "What are the LGBT friendly services in Austin?" We would like to make all of them LGBT-friendly. Read about the goals of the Coalition

For news of the Coalition
click here to access the current newsletter
---

---
*Last Minute Announcement*
Surviving the Silence
Friday, August 7th through Sunday, August 16th.
An uplifting love story featuring lesbian seniors is screening (virtually) at Austin's aGLIFF Film Festival. Surviving the Silence tells the story of two women in love who played a part in changing military policy, shining light on the unknown history of how a closeted colonel forced to expel an Army hero for being lesbian did so in a way resulting in re-instatement via federal court. To get to aGLIFF:
https://www.survivingthesilence.com/

---
Texans over age 65 are automatically eligible to vote by mail. Here's an application to download, print out, and mail-in to request the Mail-in Ballot.
---
Emergency Cooling centers
The Emergency Operations Center has been hearing  concerns about the heat and its effect on seniors.  Cooling centers have been put in place at 4 city sites.  Safety guidelines are being strictly enforced at these sites. Please let your contacts or those who may be affected know.  The sites are: 
·       South Austin Recreation Center – 1100 Cumberland
·        Turner Roberts Recreation Center – 7201 Colony Loop Drive
·        Conley-Guerrero Senior Activity Center – 808 Nile Street
·        Gus Garcia Recreation Center – 1201 E. Rundberg Lane
Additionally, Family Eldercare is doing their annual fan drive.  This is a huge benefit to the community.  Concerns have been expressed regarding the proper use of fans.  Some seniors without air conditioning do not want to open up windows in their already hot apartment or home when using a fan and are creating a convection oven of sorts.  Please inform them that proper ventilation is required to increase air circulation and help make homes feel cooler.  Also, when used with an air conditioner on a lower setting, fans swiftly move cold air room to room and help save on energy bills.    
---
August Steering Committee
Virtual Meeting
Thursday, August 20, 2020, 2 pm
Steering Committee meetings are open. Visitors are welcome to join in. If you want to help with our work, please sit in on the monthly, Third Thursday afternoon meetings.

Email contact@algbtcoa.org if you'd like to attend.
We'll reply with a link.
---
Of Interest:
LGBTQ Quality of Life Commission Kickoff



Our community achieved a milestone when the LGBTQ Quality of Life Commission was established by the Austin City Council.  With the leadership of newly elected Councilmember Flannigan we were finally able to take our place alongside the Quality of Life Commissions previously formed for the African-American, Asian-American and Hispanic communities.
A Quality of Life Study has been a central focus of the Commission.  The purpose of these studies is to not only provide demographic information but to identify our most important issues.  When completed the Study will lay out a foundation for improvement and a framework for advocacy. The funding for the Study has been established, the specifications and contracting process have been completed, and it is finally time to begin.
On Wednesday, July 22, the firm chosen to help with this effort will lead a kickoff session to provide more information on the purposes of the study and how it will be conducted.  To be successfully it is vitally important that all segments of our community be involved. CLICK HERE TO REGISTER
---
Event to be held at the following time and date:

Wednesday, August 5, 2020 from 9:00 AM to 11:00 AM (CDT)
The North Texas Coalition for Aging LGBT has released a Senior Housing Guide for the Dallas-Fort Worth area. You can link to it at the bottom of this page. Click on Housing Guide
——
AustinUp, sponsor of the ALGBT Coalition on Aging,
has issued a notice about Covid-19. There are useful links. Click here. Here's an AustinUp page with Covid-19 Resources.
AGE of Central Texas also has a very extensive list of at-home activities for older adults and caregivers on their website, along with a detailed page on COVID-19 resources: http://www.AGEofCentralTX.org
The national organization for LGBTQ+ elders is SAGE. SAGE has issued a statement on Covid-19 for our population. Click here.
---
---
Free PRIDE flags for the asking
Because of the pandemic, QWELL and most of its LGBTQIA+ partner organizations are planning ahead to make this 30th Anniversary of Austin Pride our community's most visible ever. 
Let's work together to cover all of Greater Austin in rainbow flags during Austin Pride Week, Aug. 9-15, 2020!
Please look at
www.freeprideflag.com
to learn about this project and see how you can contribute to its success.

---
SENIOR SOCIAL PROGRAM 

Golden Generation Social Scene
Please note: the Golden Generation has replaced their twice weekly gatherings with a once a week virtual meeting from 10-11am on Wednesdays. If you are interested in participating, send an email to office@uprisingaustin.org and look for instructions by email the first of each week.
The group of regular attendees, which calls itself the Golden Generation Social Scene, gathers from 10:30 a.m. to 2:30 p.m. Mondays and Wednesdays. The free program, which is the first of its kind in the region, provides a nutritious lunch, fun activities, a welcoming sense of community for the LGBTQ population and its allies, and is open to individuals who are 60+ years of age and their spouses/partners. …read more
---
AustinUP
The Austin LGBT Coalition on Aging got its start three years ago in a community conversation on the challenges facing LGBTQ seniors in Austin.  That event was sponsored by Austin PrimeTimers and AustinUP, a nonprofit formed by the City of Austin to help implement the City's Age Friendly Plan.  Since that time AustinUP has served as the nonprofit sponsor for the Coalition.
Here's a link to the current Newsletter with articles about Covid-19
---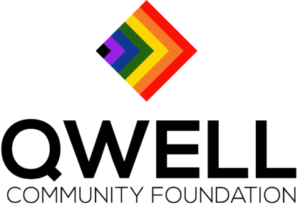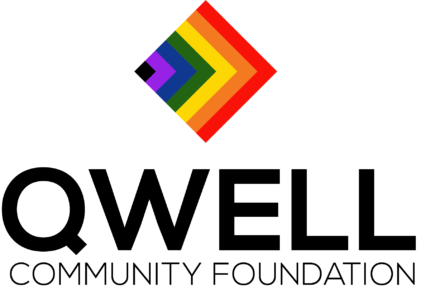 working with us to create a better Austin LGBTQ community
---
On the Research & Links Page, there's a brief description of a study on HIV & Aging by GMHC  with a link to the full report.
---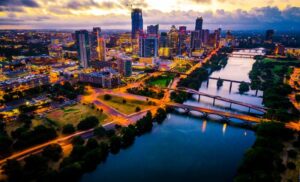 About Austin LGBT Coalition on Aging
Our Goals
The first goal of the ALGBTCOA is to Strengthen Our Community by creating a coordinated LGBT community response, providing opportunities for people to congregate for social interaction, participating in the City's intention of making Austin "age-friendly," and encouraging informed participation in the decisions being made that affect us.
The second goal is to Encourage LGBT Sensitive Services by researching agencies regarding their knowledge and staff and caregiver training in these issues in order to find those that are sensitive to the LGBT concerns and to encourage others to provide training in our issues by making them aware of the need.
The Coalition hopes to be a partner and a resource for those serving the senior community, provide opportunities for active participation and involvement for those interested in aging issues, and be an educator and advocate for LGBT-friendly aging.
For more information, to be included in our information distribution or to join in this effort, visit our website at algbtcoa.org
If you have questions or concerns, please contact us at contact@algbtcoa.org .
Coalition End of Year Documents
Click here to read the COA Annual Report for 2019
Click here to read the Minutes of the 2019 Annual General Meeting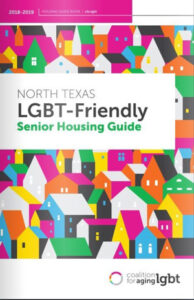 The Dallas-Fort Worth-based Coalition on Aging has produced a Guidebook to LGBT-Friendly Senior Housing, listing various facilities that meet up to LGBTQ senior expectations. While these facilities are in North Texas, the Guidebook is a good example of what can be done to assist our population in finding the right services for us.