The ALGBTCOA is a coalition of community activists, service agencies, LGBTQ organizations, and interested parties who have come together to improve the future for LGBT older adults as we naturally age. The Coalition hopes to encourage service providers and senior services to understand and train their staffs regarding the needs of LGBT clients, residents, and patients. The Coalition was formed to address the question: "What are the LGBT friendly services in Austin?" We would like to make all of them LGBT-friendly. Read about the goals of the Coalition

click here to access the current newsletter
---
Texans over age 65 are automatically eligible to vote by mail. Here's an application to download, print out, and mail-in to request the Mail-in Ballot.
---
June Steering Committee Mtg
Thursday, June 18, 2020 2-4 pm
Email contact@lgbtcoa.org if you'd like to attend.
We'll reply with the zoom link.
---
Of Interest:
The North Texas LGBT Coalition for Aging has released a Senior Housing Guide for the Dallas-Fort Worth area. You can link to it at the bottom of this page. click on Housing Guide
——
AustinUp, sponsor of the ALGBT Coalition on Aging,
has issued a notice about Covid-19. There are useful links. Click here
Here's an AustinUp page with Covid-19 Resources.
——
AGE of Central Texas also has a very extensive list of at-home activities for older adults and caregivers on their website, along with a detailed page on COVID-19 resources: http://www.AGEofCentralTX.org
———
The national organization for LGBTQ+ elders is SAGE. SAGE has issued a statement on Covid-19 for our population. Click here.
---
---
Free PRIDE flags for the asking
Because of the pandemic, QWELL and most of its LGBTQIA+ partner organizations are planning ahead to make this 30th Anniversary of Austin Pride our community's most visible ever. 
Let's work together to cover all of Greater Austin in rainbow flags during Austin Pride Week, Aug. 9-15, 2020!
Please look at
www.freeprideflag.com
to learn about this project and see how you can contribute to its success.

---
SENIOR SOCIAL PROGRAM 

Golden Generation Social Scene
Please note:  the Golden Generation has replaced their twice weekly gatherings with a once a week virtual meeting from 10-11am on Wednesday's.  If you are interested in participating send an email to office@uprisingaustin.org and look for instructions by email the first of each week.
The group of regular attendees, which calls itself the Golden Generation Social Scene, gathers from 10:30 a.m. to 2:30 p.m. Mondays and Wednesdays. The free program, which is the first of its kind in the region, provides a nutritious lunch, fun activities, a welcoming sense of community for the LGBTQ population and its allies, and is open to individuals who are 60+ years of age and their spouses/partners.   …read more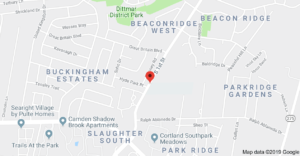 The location is Metropolitan Community Church, 8601 S 1st Street. MCC is accessible by Austin Metro (Routes 10 and 3).
---
AustinUP
The Austin LGBT Coalition on Aging got its start three years ago in a community conversation on the challenges facing LGBTQ seniors in Austin.  That event was sponsored by Austin PrimeTimers and AustinUP, a nonprofit formed by the City of Austin to help implement the City's Age Friendly Plan.  Since that time AustinUP has served as the nonprofit sponsor for the Coalition.
Here's a link to the current Newsletter with articles about Covid-19
---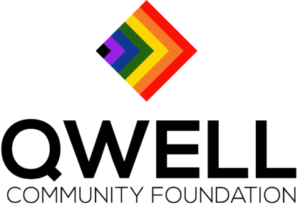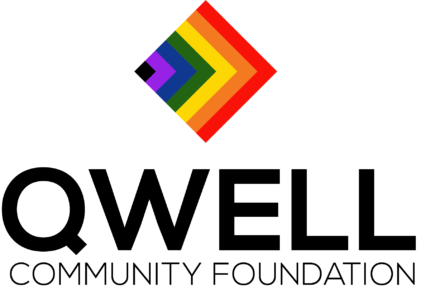 The Austin QWELL project (i.e., Queer Wellness) is conducting a LGBTQ Wellbeing Survey called Get Counted. Here's a link to:
---
On the Research & Links Page, there's a brief description of a study on HIV & Aging by GMHC  with a link to the full report.
---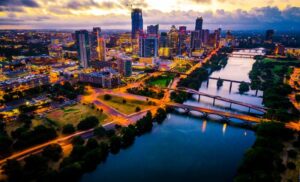 Austin in the Top 10 — AGAIN!
Once again Austin is in the top 10 LGBTQ-friendly retirement cities in the U.S. In 2019, SeniorAdvice.com named us the #8 best place for LGTBQ people to retire to.
Top 20 Cities for LGBTQ Retirement in 2019:
https://www.senioradvice.com/articles/top-20-cities-lgbtq-retirement-2019
Highlights Infographic:
https://www.senioradvice.com/pdf/top-20-lgbtq-retirement-cities-2019.pdf
Full Press Release:
https://www.prnewswire.com/news-releases/senioradvicecom-announces-top-20-cities-for-lgbtq-friendly-retirement-in-2019-300826349.html
Here's their write-up on Austin:
The vibe in Austin is a welcoming one no matter if you are gay, straight, young or old. With its friendly residents, low-crime rate, warm weather, array of dining and entertainment options, arts, recreational activities, lush greenbelt, lakes, and gay-owned businesses, Austin is an oasis for LGBTQ seniors who make up just over 5 percent of the city's population.
Scoring a perfect score on the Human Rights Campaign Municipal Equality Index in 2018, Austin continues to prioritize its advocacy for the LGBTQ community. In 2017 the Austin city council formed the Lesbian, Gay, Bisexual, Transgender and Queer Quality of Life Advisory Commission to advise on issues regarding the LGBTQ community and work to enhance government accountability.
What began in 1976, as a Gay Pride Week, has turned into a Gay Pride Festival which draws over 25,000 attendees each summer. There is a strong support network for the LGBTQ crowd living in Austin as indicated by the local resources below:
The overall cost of living in Austin is average compared to the national average and Texas has no state income tax which is an attractive perk. The senior population in Austin is 8.4 percent and growing.
This is why the work of the ALGBTCOA is important. Is Austin prepared for such an influx? We want to make sure services for older adults understand and respond to our issues as openly gay, lesbian, bi, trans, queer, etc
---
About
Austin LGBT Coalition on Aging
Our Goals
The first goal of the ALGBTCOA is to Strengthen Our Community by creating a coordinated LGBT community response, providing opportunities for people to congregate for social interaction, participating in the City's intention of making Austin "age-friendly," and encouraging informed participation in the decisions being made that affect us.
The second goal is to Encourage LGBT Sensitive Services by researching agencies regarding their knowledge and staff and caregiver training in these issues in order to find those that are sensitive to the LGBT concerns and to encourage others to provide training in our issues by making them aware of the need.
The Coalition hopes to be a partner and a resource for those serving the senior community, provide opportunities for active participation and involvement for those interested in aging issues, and be an educator and advocate for LGBT-friendly aging.
For more information, to be included in our information distribution or to join in this effort, visit our website at algbtcoa.org
If you have questions or concerns, please contact us at contact@algbtcoa.org .
Coalition End of Year Documents
Click here to read the COA Annual Report for 2019
Click here to read the Minutes of the 2019 Annual General Meeting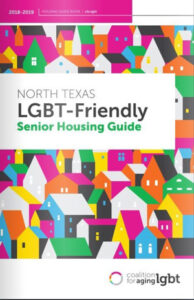 The Dallas-Fort Worth-based Coalition on Aging has produced a Guidebook to LGBT-Friendly Senior Housing, listing various facilities that meet up to LGBTQ senior expectations. While these facilities are in North Texas, the Guidebook is a good example of what can be done to assist our population in finding the right services for us.