---
click on the link above to access the current newsletter
§§§
Steering Committee
Meetings
a
re held on the 3rd Thursday of the month
The COA Steering Committee Next meeting will be:
Thursday, January 19, 2022, 1

2-2:30pm
———
We hope to be meeting in person at the Travis Country offices on Airport Blvd. We expect to make virtual attendance available.

The Austin LGBT Coalition on Aging Steering Committee Meetings are open to all. Members of the Coalition and ALL recipients of this email announcement are invited—and urged—to attend.
To continue the work of the Coalition, public participation is needed.
Please RSVP so we will expect you and know to admit you to the zoom room
Email contact@algbtcoa.org for more information or to RSVP
You're Invited
Here's the link to the meeting:
---
Steering Committee Membership
Membership is open to all regardless of age, race, sexual orientation, or gender identification. The Steering Committee meets monthly, almost always less than two hours.  Currently those meetings are held virtually so there is no time spent in traffic. It's a great opportunity to be more involved in the direction of the Coalition and get better acquainted with folks like yourself who are interested in improving the lives of LGBT seniors in Austin.
If you would like to have more information about serving on the Steering Committee, please contact us at
---
Who We Are
The ALGBTCOA is a coalition of community activists, service agencies, LGBTQ organizations, and interested parties who have come together to improve the future for LGBT older adults as we naturally age. The Coalition hopes to encourage service providers and senior services to understand and train their staffs regarding the needs of LGBT clients, residents, and patients. The Coalition was formed to address the question: "What are the LGBT friendly services in Austin?" We would like to make all of them LGBT-friendly. Read about the goals of the Coalition
PRIDE NIGHT at TRAIL OF LIGHTS
December 21st 6-10 pm
---
Kelly Kline's 19th Annual Pink Santa Toy Drive

Nov 1-Dec 17th
Click on image for info
---
You're Invited to the 4th Annual SAGE Table Austin presented by Rainbow Connections ATX of Family Eldercare!
THU, DEC 8 · 6:00 PM CST 
SAGE Table Intergenerational Potluck ~
RSVP's Required! 
Registration Link – https://www.meetup.com/austin-lgbtqia2plus-fun-force-ages-18-110/events/289775063/
Join us for an inter-generational potluck of the LGBTQIA2+ Allies Qmmunity of the greater Austin area.
While our main focus is ages 18-110 this is a family friendly event, we request that any minors attend with their guardian.
Feel free to bring a homemade dish, store bought treat, or just you to gather and celebrate our GAYMAZING Qmmunity.
This is a sober event, and we appreciate your cooperation.
SAGE Table is a national project created by SAGE, the country's oldest and most known agency providing advocacy and resources to the older adult LGBTQIA2+ Qmmunity.
WE have live entertainment generously provided by Take Note of the Austin Gay Men's Chorus featuring; Chad Hildal, Keith Hale, Daniel Arredondo, Jasper McQueen, Mark Flores, Andy Heger, Fred Lugo, Glen Langford, Dale Sandish, Dakota Dively, Luke Johnson, Austin Powell, and Collie Roland.
Due to limited space, we require an RSVP for this free event.
RSVP cut off is Wednesday, December 7th at 5pm.
Address of event location will be emailed to you after you reserve your spot. Please let us know if you can no longer make it so that we can open the spot to someone else.
Info about SAGE Table:
Loneliness and social isolation threaten everyone as we age—but they're more likely to be problems for LGBTQ+ older adults.
Older people who are LGBTQ+ are:
2x as likely to be single and live alone
4x less likely to have children to care for them
Older LGBTQ+ people have additional barriers that reinforce isolation:
2 in 5 feel disconnected from the younger LGBTQ+ community
9 in 10 expect healthcare providers to discriminate against them
Through SAGE Table, we can reach out—person by person, community by community—to connect with one another. Together, we can build our own, real-life social network to support our LGBTQ+ adults.
Accessibility:
All Rainbow Connections ATX events are free, near parking & public transportation, and ADA compliant. ASL interpreters are also provided.
COVID-19 safety measures
Event will be indoors
Covid protocols will be in accordance with Austin Public Health and sent along with your confirmation of attendance.
---
Quality of Life Commissions
Join the City of Austin's Quality of Life Commissions to share interests and concerns about your quality of life in Austin. We want to hear from you about what the City needs to prioritize to uplift and improve the quality of life for all Austinites. 
The Quality-of-Life Townhalls will be hosted in a hybrid format, with both in-person and virtual participation over Zoom. These town halls will feature Spanish, Vietnamese, Mandarin, and ASL interpretation both online and in-person. Catered food and supervised children's activities will be offered for all in-person participants only. You may request additional language interpretation by calling 3-1-1 no later than five days before the meeting you wish to attend. The questions we ask in the following form will only be used to measure the success of our outreach and engagement for this event and help us improve in the future. However, all these questions are completely optional, as this information becomes a public record and can be made public by a public information request.
Registration Bitly Link: https://bit.ly/qol_townhall
*The Bitly link brings you to this registration page: https://cityofaustin.formstack.com/forms/qol_townhall
---
The 2022 U.S. Trans Survey
The U.S. Trans Survey (USTS) is the largest community-led survey of  trans and nonbinary people in the United States. The USTS documents the lives and experiences of trans people in the U.S. and U.S. territories.  In short:
The US Trans Survey is for all trans people age 16 and up.

The USTS is for people of all trans identities, including binary and nonbinary trans identities.

USTS reports have been a vital resource, including the reports on the experiences of people of color and reports by state. 

In 2015, nearly 28,000 people took the USTS, making it the largest survey of trans people in the U.S. A lot has happened since then – and it's time to conduct the USTS again in 2022. 
Deadline extended to Dec 5, 2022

An Opportunity from AustinUp
Provide Feedback | Make a Difference | Earn $150!
Would you like to make a difference in products and services for older adults? A virtual 90-minute focus group event will be held in mid-October, and attendees earn $150 for their participation. If these apply to you …
age 65 or older
household income of $75K-$125K
you have some assistance in the home for things like managing finances, transportation, meal prep, moving around, using the phone, getting mail, etc.
… then AustinUP encourages YOU to join a Focus Group!
---
End the FDA's ban on queer men donating blood
Currently, sexually active queer men cannot donate blood if they've participated within the past 3 months. There are no exceptions for monogamous relationships, protected sex, or negative STI test results. Not only do current scientific findings reject these policies, but these regulations are not applied to heterosexual individuals in the same way. This policy is discriminatory and wrong, and we are working to bring bring it to an end. 
Sign the Petition at:
https://www.change.org/p/end-the-fda-s-ban-on-queer-men-donating-blood


The national organization SAGE will be undertaking a new strategic direction – with a special emphasis on those elders previously left behind.
Check out the Announcements in the Newsletter
for
QWELL events, EMBRACE,
Austin LGBT Elder Task Force, etc
---

GOLDEN GENERATION
The "Golden Generation" is a group for 60+ LGBTQ seniors and their partners/allies If you are interested in participating send an email to office@uprisingaustin.org and look for instructions by email the first of each week.

More information on the "Golden Generation" is available on our website under the Senior Resources>Austin Resources>Senior Services tab. The website will also be updated with the dates and times for in person meetings if and when that information is available.
---
INVITATION TO THE AUSTIN COMMUNITY
Community Job Fair
The City of Austin is hosting a Community Job Fair on Tuesday, December 13, 2022, from 11:00 am – 2:00 pm at the Workforce Solutions Capital Area (North) located at 9001 N Interstate 35 Ste. 110, Austin, TX 78753.
We are expecting around 30 employers including public and private employers and resource organizations. Employers will be looking to hire individuals at all levels in professional, technical service, medical, retail, and construction positions.
The City of Austin is committed to community outreach efforts such as this event. The Community Job Fair is an excellent event for members of your organization to meet face to face with employers who are hiring. 
For additional information please call 512-974-3210 or employment.services@austintexas.gov.
---
City of Austin
LGBTQ Quality of Life Study
Click here to download the full Report, titled Priorities for Action, from our website
---
——

Benchmark Research is a member of the Austin LGBT Coalition on Aging
Volunteer for a clinical research study and make a difference

QWELL is a sister organization to the Coalition on Aging; from the first Townhall Meeting that saw the creation of the ALGBTCOA, we were charged with participating in the development of an LGBTQ Community Center. QWELL, headed up by Clayton Gibson, has been a leader in that effort and in the recent community surveys.
Take the 2022 Survey now

Clayton has recently sent an email announcing good news and upcoming changes, including the release of a QWELL app and the possibility that community center plans under consideration may include senior housing.

---
What the Coalition did last year:
---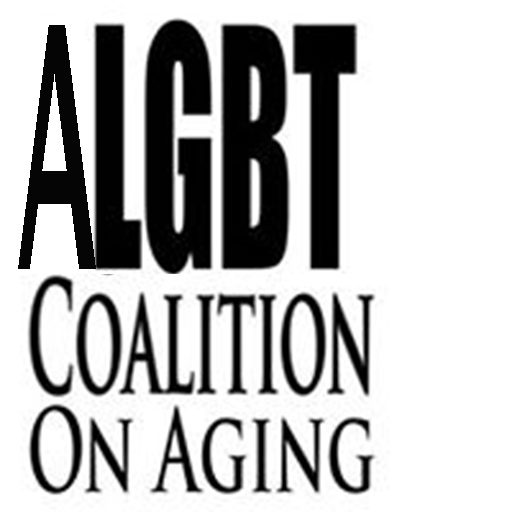 Annual Report 2022
This has been an encouraging year for the Coalition with the addition of some new members to the Steering Committee with all kinds of new ideas and energy. Their enthusiasm along with the generous support of the The Helper Bees resulted in our first participation in Austin's PRIDE parade this year. Part of the original impetus for forming the Coalition several years ago came from a young lady who questioned the lack of input in Austin's Age-Friendly Plan by saying, "we don't all wear little bitty bathing suits and ride on floats you know." We didn't succeed in getting her on the float this year and there weren't a lot of "little bitty bathing suits," but LGBT Seniors were loud and proud for PRIDE!
In addition to having fun we also continued to take care of the business side of an organization, moving from the financial sponsorship of AustinUP to our own bank account and acquiring insurance protection for our governing board. In our meeting this month we established rates for sponsoring organizations and will be welcoming those as we continue to provide advocacy for our community.