The ALGBTCOA is a coalition of community activists, service agencies, LGBTQ organizations, and interested parties who have come together to improve the future for LGBT older adults as we naturally age. The Coalition hopes to encourage service providers and senior services to understand and train their staffs regarding the needs of LGBT clients, residents, and patients. The Coalition was formed to address the question: "What are the LGBT friendly services in Austin?" We would like to make all of them LGBT-friendly.
click here to access the current newsletter
---
Of Interest:
2019 Annual Report posted
Click here to read the COA Annual Report for 2019
———
2019 Annual General Meeting
Thursday, November 21st
2:00 – 4:00
Lamar Senior Activity Center

Annual Business Meeting
As required by our bylaws we are providing advance notice that the Coalition's Annual Business Meeting will be at 2:00pm on Thursday, November 21, at the Lamar Senior Activity Center, 2874 Shoal Crest Ave, Austin, TX 78705 (map below).
The agenda will include a recommendation from the Steering Committee to set the annual dues at $0 again in 2020. There will also be an item to confirm Dylan Lowery's appointment to the Steering Committee made earlier this year.
Additional information on the agenda will be provided prior to the meeting.
We hope you will attend. The Coalition on Aging is made up of our members. The Steering Committee welcomes and needs your participation.
Charles Curry, Chair
---
Informed Parents of Austin, support
LGBTQIA+ students in Austin schools.
The most pressing effort this month is supporting the AISD School Board
vote on comprehensive, inclusive sex ed next Monday, October 28th.
To help get people prepared for the board meeting and answer all of the
most frequently asked questions about the "how tos" of board meetings and
more, there is an information session at the Metropolitan Community Church this Thursday from 6:30-8:00.
You can find information about both events, and much more on our website at
http://informedparentsofaustin.com/todo/
---
SENIOR SOCIAL PROGRAM 

Austin's first LGBTQ focused (not just friendly) senior social program is having a Grand Opening on Monday, October 28 with City Manager Spencer Cronk. The four-hour program will start at 10:30.   This program is entirely free to participants, no charge and no income restrictions.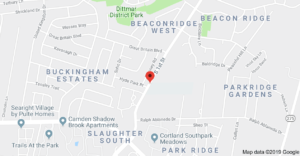 The location will be at Metropolitan Community Church, 8601 S 1st Street. 
There is funding for a second location for the Meals on Wheels sponsored social events once this initial program
gets up and running.
     Lunch is being provided at no charge by Meals on Wheels through a Federal grant administered by the Area Agency on Aging.  The Senior Social Program event is open to all ages, but the funding source limits the meal service to those who are 60+, the spouse or partner of someone age 60+, a person who has a disability living with someone age 60+, or a person with a disability living in senior housing.
     From 10:30 till lunch will be an "open" time when folks have a chance to get acquainted. Then, following lunch, there will be organized activities a determined by the group (could be games, speakers, movies, discussion groups – whatever the group would like to do). 
     There is a flyer from Meals on Wheels with additional information and details on the program on our website.
So what can you do to make this successful:
   Show up – and don't just show up, grab a friend and bring them along.  It's especially important to remember those who are living alone – social isolation has been termed as bad for your health as smoking half a pack of cigarettes a day.
   Got suggestions for fun activities you'd like to see offered, you can send those to our website email, contact@algbtcoa.org.  Amanda is coordinating activities at this first location and looking for suggestions. We will get them to her.
   Tell your friends about this opportunity and encourage them to come as well.
   Send an email or pick up your phone and tell the folks at the Area Agency on Aging (

capcog.org

, 512-916-6062}, Meals on Wheels (mealsonwheelscentraltexas.org, 512-476-6325) and MCC (mcc.austin.com, 512-291-8601) how much you appreciate their hard work in support of the LGBTQ community.  A personal thank you means a lot.
Besides being a great opportunity to mix and mingle and make some new friends, the success of this effort is important toward proving that "if they provide it, we will come".  Making this program a success is the best argument we can make for expanded LGBTQ focused programs for seniors in Austin.
From our very beginning as a focus group, brought together to provide input in Austin's Age Friendly Plan, folks have voiced a need for building a "sense of community" for Austin's LGBTQ population.  When we talked about that goal most people were thinking about a city-funded LGBTQ community center.  Some version of that may eventually be a reality but it's not likely to be just right around the corner.  Last month's newsletter quoted our City Manager's reference to a completed Quality of Life study as a prerequisite for funding and that is just getting started.  
In the meantime we need to find alternative strategies for building that "sense of community." This social program is such an alternative. We hope it will be a success.
There is more info in the October Newsletter
click here to access the current newsletter
---

In June 2019, Charles Curry and Barry Waller of the Steering Committee gave two presentations on HIV & Aging. Click here to link to a page with the resources identified in those presentations.
---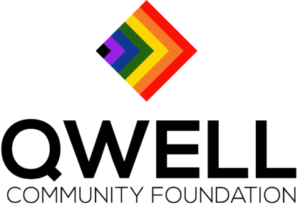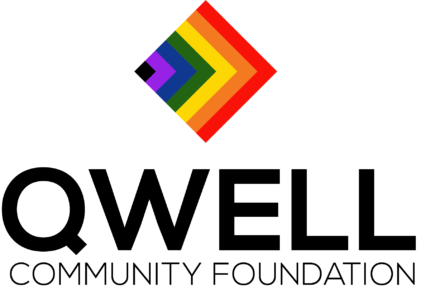 The Austin QWELL project (i.e., Queer Wellness) is conducting a LGBTQ Wellbeing Survey called Get Counted. Here's a link to:
---
GMHC has just published a report on HIV & Aging
On the Research & Links Page, there's a brief description of the study and a link to the full report.
---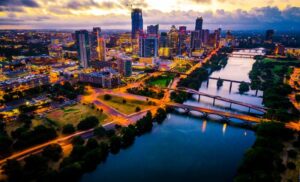 Austin in the Top 10 — AGAIN!
Once again Austin is in the top 10 LGBTQ-friendly retirement cities in the U.S. In 2019, SeniorAdvice.com named us the #8 best place for LGTBQ people to retire to.
Top 20 Cities for LGBTQ Retirement in 2019:
https://www.senioradvice.com/articles/top-20-cities-lgbtq-retirement-2019
Highlights Infographic:
https://www.senioradvice.com/pdf/top-20-lgbtq-retirement-cities-2019.pdf
Full Press Release:
https://www.prnewswire.com/news-releases/senioradvicecom-announces-top-20-cities-for-lgbtq-friendly-retirement-in-2019-300826349.html
Here's their write-up on Austin:
The vibe in Austin is a welcoming one no matter if you are gay, straight, young or old. With its friendly residents, low-crime rate, warm weather, array of dining and entertainment options, arts, recreational activities, lush greenbelt, lakes, and gay-owned businesses, Austin is an oasis for LGBTQ seniors who make up just over 5 percent of the city's population.
Scoring a perfect score on the Human Rights Campaign Municipal Equality Index in 2018, Austin continues to prioritize its advocacy for the LGBTQ community. In 2017 the Austin city council formed the Lesbian, Gay, Bisexual, Transgender and Queer Quality of Life Advisory Commission to advise on issues regarding the LGBTQ community and work to enhance government accountability.
What began in 1976, as a Gay Pride Week, has turned into a Gay Pride Festival which draws over 25,000 attendees each summer. There is a strong support network for the LGBTQ crowd living in Austin as indicated by the local resources below:
The overall cost of living in Austin is average compared to the national average and Texas has no state income tax which is an attractive perk. The senior population in Austin is 8.4 percent and growing.
This is why the work of the ALGBTCOA is important. Is Austin prepared for such an influx? We want to make sure services for older adults understand and respond to our issues as openly gay, lesbian, bi, trans, queer, etc
---
[CHICAGO, August 14, 2018] – LGBT and Dementia – a new issues brief developed by the Alzheimer's Association and SAGE outlines the unique challenges facing LGBT older adults living with Alzheimer's and other dementias and their caregivers. The brief outlines the unique issues that arise when Alzheimer's disease, sexual orientation, and gender identification and expression intersect, allowing advocates and care providers to better meet the needs of LGBT elders and their caregivers facing dementia. read more…
---
Do you really want to "age in place"?
Do you really want to "age in place," meaning to live by your self in the house you were in as you got old? Here's an article at Forbes Magazine that challenges commonly-held opinions.
90% Of Older People Want To Live At Home? Maybe Not
Maybe this is why we need to make sure nursing homes & retirement centers are LGBTQ-friendly.
---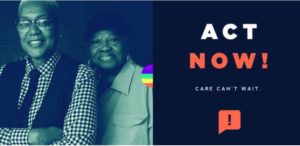 SAGE ALERT
SAGE has issued an Alert about the threat of "Religious Liberty" laws to the plight of LGBTQ people
in "faith-based" nursing homes and social services:
Read more about this SAGE ALERT on our website
TAKE THE PLEDGE TO STAND WITH LGBT ELDERS on SAGE website
---

AustinUp is a sponsor of the Austin LGBT Coalition on Aging
---
NEW of interest on the Research & Links page:
Video talks about being a  Gay Tribal Elder by Don Kilhefner, PhD
---
AARP Survey Demonstrates Acute
Concerns of Older LGBT People
AARP recently completed a far-reaching survey that elevated statistics about the LGBT aging experience. LGBT elders fear discrimination in health care and are worried about coming out in long-term care facilities. Black and Latino LGBT populations have these anxieties in an even higher proportion. Perhaps the most telling statistic is that 88 percent of older LGBT people want LGBT-trained care providers. This validates the importance of SAGECare, SAGE's LGBT cultural competency training program, which has trained more than 10,000 providers in 46 states over the past year. "With this new survey, AARP has made a vital contribution to increasing awareness about the lives, challenges, and resiliencies of LGBT older people," says SAGE CEO Michael Adams. "The important work now is to do everything possible to respond to the acute needs documented in the survey so that LGBT older people have the same opportunities in their later years as all older Americans." Read more at AARP…
---
About
Austin LGBT Coalition on Aging
Our Goals
The first goal of the ALGBTCOA is to Strengthen Our Community by creating a coordinated LGBT community response, providing opportunities for people to congregate for social interaction, participating in the City's intention of making Austin "age-friendly," and encouraging informed participation in the decisions being made that affect us.
The second goal is to Encourage LGBT Sensitive Services by researching agencies regarding their knowledge and staff and caregiver training in these issues in order to find those that are sensitive to the LGBT concerns and to encourage others to provide training in our issues by making them aware of the need.
The Coalition hopes to be a partner and a resource for those serving the senior community, provide opportunities for active participation and involvement for those interested in aging issues, and be an educator and advocate for LGBT-friendly aging.
For more information, to be included in our information distribution or to join in this effort, visit our website at algbtcoa.org
If you have questions or concerns, please contact us at contact@algbtcoa.org .