AustinUp
The Austin LGBT Coalition on Aging got its start three years ago in a community conversation on the challenges facing LGBTQ seniors in Austin. That event was sponsored by Austin PrimeTimers and AustinUP, a nonprofit formed by the City of Austin to help implement the City's Age Friendly Plan.

---
Rainbow Connections ATX
Rainbow Connections ATX (formerly, The LGBTQ Elder Task Force) spun off from the Coalition to work specifically on developing a SAGE Chapter in Austin, while the Coalition focused on local advocacy, diversity training, and housing guide, especially encouraging training and awareness of LGBT issues in existing Senior Services. Rainbow Connections ATX is now working with Family Eldercare.
Members of the original Steering Committee were inspired by newcomer-to-Austin, burlesque entertainer, talent agent, queer storyteller World Famous *BOB*, who had worked in SAGE's New York offices. *BOB* moved to Austin with the intention of creating the same kinds of elder support programs that SAGE offers through becoming a local chapter. These are both worthy goals and the Coalition on Aging and Rainbow Connections ATX work together.
---
---

QWELL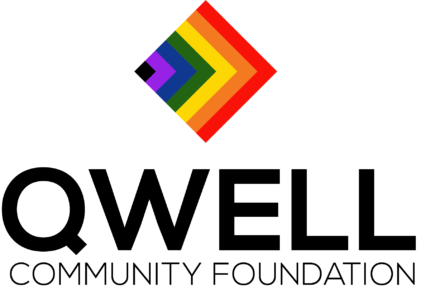 working with us to create a better Austin LGBTQ community
---
---

The Coalition is a member of the Austin LGBT Chamber of Commerce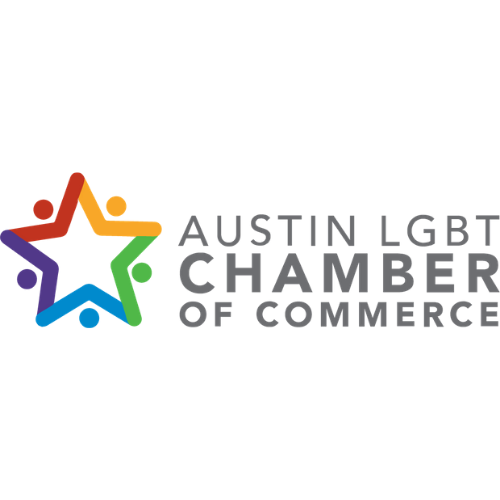 MEALS ON WHEELS
SENIOR SOCIAL PROGRAM
Golden Generation Social Scene
The group of regular attendees, which calls itself the Golden Generation Social Scene, gathers from 10:30 a.m. to 2:30 p.m. Mondays and Wednesdays. The free program, which is the first of its kind in the region, provides a nutritious lunch, fun activities, a welcoming sense of community for the LGBTQ population and its allies, and is open to individuals who are 60+ years of age and their spouses/partners. …read more
Golden Generation Social Scene If you are interested in participating, send an email to office@uprisingaustin.org and look for instructions by email the first of each week.
---

Embrace Austin was founded in 2020 when the COVID-19 pandemic presented a myriad of challenges for Austin, Texas. For LGBTQIA2+ Austinites specifically, we have been susceptible to financial hardship, loneliness, loss of our loved ones, and the closing of affirming spaces we found to call home. For our multiply-marginalized queer communities (BIPOC, people with disabilities, and more), these negative outcomes are often doubled in size. Because of this, and because we want to see more inclusion, diversity, equity, and accessibility in LGBTQIA2+ Austin, a diverse team of LGBTQIA2+ organizers banded together to start Embrace Austin.
Embrace Austin is a coalition of LGBTQIA2+ individuals, organizations, and businesses in Austin. We aim to build bridges between queer people and queer initiatives, boost Austin's queer economy, and set a new standard for cultural competency in LGBTQIA2+ Austin. We do this through hosting collaborative events, offering a robust membership, and leading with multiply-marginalized LGBTQIA2+ people.
According to the Austin Monitor, "Currently, 5.9 percent of the city's population identifies as LGBT, making it third in terms of large metropolitan areas in the United States, behind Portland and San Francisco. In real terms, this means that there are somewhere between 100,000 and 118,000 LGBT people in Austin and the surrounding areas." That being said, in 2021, we saw numerous bills targeting trans and non-binary folks in Texas, solidifying that the work we do is necessary and life-saving.
Since 2020, Embrace Austin has allocated:
$15,000+ towards mutual aid through our Trans Crowdfund Live, Winter Preparedness, and vaccine accessibility projects
200+ signatures to support a city proposition condemning infant intersex surgeries through our campaign "Embrace Intersex Austin"
$10,000+ to provide accessible programming at 10+ events connecting LGBTQIA2+ Austin, such as Juneteenth: But Make it Queer, Proud Voices, Trans Gathering Dinner, Trans+ Spooky Clothing Swap, among others
$5,000+ toward volunteer and internship opportunities for LGBTQIA2+ youth and students