AustinUp
Click here for Current AustinUp Newsletter
The Austin LGBT Coalition on Aging got its start three years ago in a community conversation on the challenges facing LGBTQ seniors in Austin. That event was sponsored by Austin PrimeTimers and AustinUP, a nonprofit formed by the City of Austin to help implement the City's Age Friendly Plan. Since that time AustinUP has served as the nonprofit sponsor for the Coalition.
---
Austin LGBTQ Elder Task Force
The LGBTQ Elder Task Force spun off from the Coalition to work specifically on developing a SAGE Chapter in Austin, while the Coalition focused on local advocacy, diversity training, and housing guide, especially encouraging training and awareness of LGBT issues in existing Senior Services.
Members of the original Steering Committee were inspired by newcomer-to-Austin, burlesque entertainer, talent agent, queer storyteller World Famous Bob, who had worked in SAGE's New York offices. *BOB* moved to Austin with the intention of creating the same kinds of elder support programs that SAGE offers through becoming a local chapter. These are both worthy goals and the Coalition and Aging and the Elder Task Force work together.
https://www.austinlgbteldertaskforce.org/
The Elder Task Force sponsors social events and the monthly Queer Storytelling Campfire at The Vortex Theater (now through zoom).
---
---
QWELL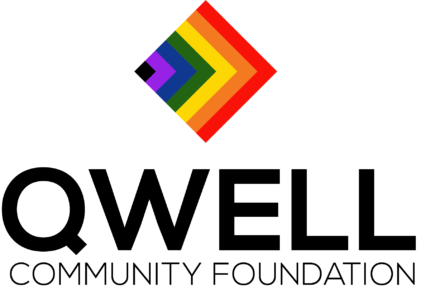 working with us to create a better Austin LGBTQ community
QWELL's 2nd annual "LGBTQIA+ Wellbeing Survey of Greater Austin" is live now at qwellbeing.org.
---
---
SENIOR SOCIAL PROGRAM
Golden Generation Social Scene
Please note: the Golden Generation has replaced their twice weekly gatherings with a once a week virtual meeting from 10-11am on Wednesdays. If you are interested in participating, send an email to office@uprisingaustin.org and look for instructions by email the first of each week.
The group of regular attendees, which calls itself the Golden Generation Social Scene, gathers from 10:30 a.m. to 2:30 p.m. Mondays and Wednesdays. The free program, which is the first of its kind in the region, provides a nutritious lunch, fun activities, a welcoming sense of community for the LGBTQ population and its allies, and is open to individuals who are 60+ years of age and their spouses/partners. …read more