Central Health Equity Policy Council 2020 initiative

I'm excited to announce that the CHEP Council initiative for 2020 will be to advocate for all FQHC's and hospitals to adopt clinical policies that support the Human Rights Campaign Healthcare Equality Index (HEI). The HEI is the national LGBTQ benchmarking tool that evaluates health care facilities' policies and practices related to equity and inclusion of their LGBTQ patients, visitors, and employees.
The Council will also play a supporting role in advocating for comprehensive data collection by the City of Austin, Travis County, and our healthcare partners.
Please stay tuned for our HEI Campaign launch – date TBD.

Thank you all for your participation in today's meeting, your questions, and overall enthusiasm.

Megan Cermak, PMP, M.S.
Manager of Community and Population Health Strategy
megan.cermak@centralhealth.net
o: 512-978-8172
1111 E. Cesar Chavez St. Austin TX 78702 – www.CentralHealth.net – @CentralHealthTX

For more info, visit the website
https://mailchi.mp/ff15de524f80/central-health-partners-announce-health-care-improvementsfor-eastern-travis-county-1457489?e=9f3a87e8f6


NEWS RELEASE
Texas Health and Human Services Commission
Dr. Courtney N. Phillips
HHS Executive Commissioner Date: March 2, 2020
Contact: Christine Mann, 512-424-6951
Christine.Mann@hhsc.state.tx.us

HHS Monitors Coronavirus, Provides Guidance
to Long-Term Care Facilities
AUSTIN – Texas Health and Human Services continues to closely monitor the novel coronavirus outbreak and provide guidance to licensed long-term care facilities to prevent the spread of respiratory infection in the state.

"While the risk of coronavirus infection in Texas remains low, we're preparing for the potential spread of the virus within long-term care settings where older residents are particularly vulnerable to disease," said David Kostroun, HHS deputy executive commissioner for Regulatory Services. "We are taking simple, but effective precautions and providing guidance to the facilities we regulate to help protect long-term care residents, employees and visitors from respiratory illness."

To date, there have been no confirmed novel coronavirus cases that have originated in Texas.

To prevent the spread of coronavirus (COVID-19), the Centers for Disease Control and Prevention recommend long-term care facilities such as nursing and assisted living facilities use the same general strategies that are used to detect and prevent the spread of respiratory viruses like the flu.

Long-term care facilities in Texas are required to maintain infection prevention and control programs to prevent the spread of communicable diseases. Facilities are required to report any suspected outbreaks to the local health department or the Department of State Health Services.

Texas HHS is also encouraging facilities to post signs at the entrance instructing people not to visit if they have symptoms of any respiratory illness. Long-term care facilities should also ensure sick leave policies allow employees to stay home when ill, monitor and isolate residents with fever or acute respiratory symptoms to their rooms, provide infection control training, require frequent handwashing, and provide the right supplies for personal protective equipment. For more information on guidance for long-term care facilities, visit the CDC's site.

If a facility believes a resident, visitor or employee may have been exposed or infected with COVID-19, they should contact their local health department or the Texas Department of State Health Services.

Texas HHS licenses and regulates 3,240 nursing and assisted living facilities throughout the state. The agency is currently developing additional infection control guidance for licensed health care facilities, child care operations, and other regulated entities.

Texas HHS is working closely with DSHS, the Texas Department of Emergency Management and other agencies to monitor and assess the coronavirus outbreak in the U.S.

Texans are encouraged to visit the DSHS website and the CDC page for up-to-date information on the COVID-19.
We'll post interesting articles about aging services.
———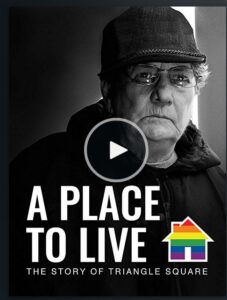 A Documentary on LGBTQ Seniors now showing on Amazon Prime.
A Place to Live follows the journey of seven gay and lesbian seniors as they attempt to secure an apartment in Triangle Square, the nation's first affordable housing facility for LGBTQ seniors in Los Angeles. It's both a touching portrait of the individuals who survived persecution, discrimination, and homophobia as well as the triumph of the opening of a historic building.
———
Here's some interesting news from Illinois
Pride Action Tank, a project of the AIDS Foundation of Chicago. applauds Gov. JB Pritzker for signing SB1319 on Friday. The new law, which takes effect July 1, 2020, helps ensure that the needs of LGBTQ older adults and people living with HIV are recognized and supported across Illinois.
Through our OUTAging Committee, we have been uplifting the voices and concerns of LGBTQ older adults. The committee organized OUTAging: Summit on Our Possibilities in 2017 to hear what LGBTQ older adults want and want others to know about them. We heard over and over again about the fear of LGBTQ older adults becoming invisible in mainstream care facilities and the need for LGBTQ cultural competency in facilities that care for older adults.
SB1319 amends the Illinois Act on Aging to add LGBTQ and HIV status to the definition of communities of "greatest social need." Illinois is the first state to include HIV status and only the third to include LGBTQ in the definition. The new law will also protect Illinoisans from discrimination in assisted living and shared housing facilities. The governor's signature on the bill paves the way for requiring facilities to demonstrate their LGBTQ cultural competency.
We also send thanks to the bill sponsors, State Sen. Ram Villivalam and State Rep. Theresa Mah, to Equality Illinois for shepherding the bill through the Illinois General Assembly, and to SAGE for working across the country to ensure that state laws recognize and address the needs of LGBTQ older adults.
The OUTAging Committee includes LGBTQ older adults and representatives from AARP, Affinity Community Services, Center on Halsted, Howard Brown Health and SAGE, the national leader in advocacy and service for LGBTQ older adults. The committee is a working group of Pride Action Tank.
---
---
Dr Howard Libman of Harvard Medical School gave a talk titled "Top 10 Things to know about the Older Patient with HIV Infection."
Here's a link to the slide show for that talk
---
HIV and Aging Research Report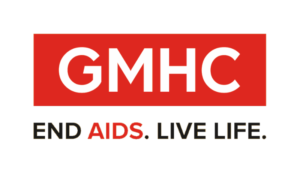 Gay Men's Health Crisis has long dedicated itself to providing services for the evolving needs of our older clients and the long-term survivor community. As part of this commitment, last year GMHC entered into a strategic partnership with ACRIA, a research and advocacy organization known for, among other important work, its pivotal 2006 Research on Older Adults with HIV (ROAH) study. That study helped change the way service providers address the needs of the older adult community.
This new report demonstrates the unique challenges faced today by older adults living with HIV, helping to paint a picture not only of those challenges, but of the service needs presented by them. Among other findings, participants reported facing staggeringly high rates of mental health issues and levels of loneliness, as well as a strong need for more care coordination.
Results from the full ROAH 2.0 study will include nearly 3,000 older adults living with HIV in five sites across the country. It will give new insight to providers—including GMHC—that will help us all continue to develop and tailor services geared specifically toward older adults all over the United States.
More than half of all people living with HIV/AIDS in the United States are 50 or older—a statistic we take seriously, and one we are addressing by launching programs like the Terry Brenneis Hub for Long-Term Survivors, re-establishing our Buddy Program, and many other initiatives. We hope you will read the report to better understand this growing population and what we can all do to help its members. I know I'll be doing the same.
---
Here's the Problem we're trying to address
From The New York Times:
A Retirement Community Turned Away These Married Women
According to the facility's "cohabitation policy," marriage is between one man and one woman, "as it is understood in the Bible."
https://www.nytimes.com/2018/08/17/health/lgbt-discrimination-retirement.html
---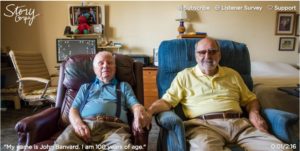 John Banvard, 100, and Jerry Nadeau, 72, are military veterans, and served in World War II and Vietnam, respectively. When they met in 1993, they were "sort of in the closet." John's wife of over 35 years had died nearly a decade prior and he had never been in a serious relationship with a man. Neither had Jerry. At first, the two seemed worlds apart. John was a lover of art and theater, while Jerry was an outdoorsman. But they hit it off and soon became inseparable.
There's a lovely interview with them on StoryCorps.
Click here to listen to the interview
---
Don Kilhefner, PhD is a Jungian Psychologist in Los Angeles. He has been an important figure in the field of gay psychology and psychological health since the beginnings of the Movement. He now champions the importance of Gay Elders serving as mentors for younger generations. He has a number of videos on YouTube under the name Gay Tribal Elder.

Click Here for "Gay Tribal Elder with Don Kilhefner" Archive of You Tube Talks and Appearance
Everybody Loves Austin
---

The website, Senior Advice, finds Austin the #1 city in the U.S. for Gay Retirement in an article titled: America's Best Cities for Gay-Friendly Retirement by Lori Thomas. Click on the title to read the whole article.
Here's the text about Austin:
Retirees from all walks of life want to settle down in a place that is fun and inviting, but also affordable and accommodating to the needs of older people. Members of the LGBT community have to be even more selective. Even in 2016 not all cities in America are particularly welcoming to those living "non-traditional" lifestyles and only a few select places have thriving social environments for LGBT residents.
Using SeniorScore™, an unbiased, data-driven algorithm that determines the most accommodating places in America for seniors, we have determined the best cities in the country for retirees who identify with the LGBT community. The SeniorScore™ evaluates over 100 variables across multiple categories that are pertinent to an area's older residents, including access to healthcare, social and recreational activities, general affordability, safety, quality of environment, and more. Additionally, we analyzed the overall LGBT populations per capita for each city, the presence of gay-friendly social environments, support for gay-owned businesses, and the overall level of tolerance and legal protection of the communities.
---
Here are the best cities in America for gay-friendly retirement:
1) Austin, TX
Everyone and their pet poodle are moving to the Texas Capital but it's not just young urban hipsters who find life here very inviting. Austin is a very progressive city where tolerance is the norm. Over 5% of the population identify as gay and there is a thriving social scene to go along with this large community. There is also a general acceptance of the LGBT community by the population at large and strong support for gay-owned businesses – there is even an Austin Gay & Lesbian Chamber of Commerce. But beyond the abundance of gay bars and a Pride Week that rivals those in many large coastal cities, Austin is also a political hub for LGBT advocacy.
For outdoor recreation, it's hard to top this charming metropolis. With tons of sunshine and warm weather, outdoor walking trails galore, urban swimming holes like Deep Eddy Pool and Barton Springs, and an overall focus on wellness, Austin is an outdoor lover's dream. The city also boasts one of the best restaurant and bar scenes in the country, so there is never a shortage of interesting places to explore with friends after hours.
The cost of living has been heading upward for years, but it is still quite affordable relative to other major urban destinations like Los Angeles, San Francisco, and New York. And while property taxes tend to be pretty high, Texas has no state income tax and average incomes are much higher in Austin than in other parts of the US.
For full details on the Austin score, click Austin SeniorScore™.
---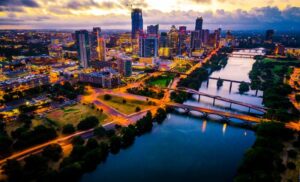 Austin in the Top 10 — AGAIN!
Once again Austin is in the top 10 LGBTQ-friendly retirement cities in the U.S. In 2019, SeniorAdvice.com named us the #8 best place for LGTBQ people to retire to.
Top 20 Cities for LGBTQ Retirement in 2019:
https://www.senioradvice.com/articles/top-20-cities-lgbtq-retirement-2019
Highlights Infographic:
https://www.senioradvice.com/pdf/top-20-lgbtq-retirement-cities-2019.pdf
Full Press Release:
https://www.prnewswire.com/news-releases/senioradvicecom-announces-top-20-cities-for-lgbtq-friendly-retirement-in-2019-300826349.html
Here's their write-up on Austin:
The vibe in Austin is a welcoming one no matter if you are gay, straight, young or old. With its friendly residents, low-crime rate, warm weather, array of dining and entertainment options, arts, recreational activities, lush greenbelt, lakes, and gay-owned businesses, Austin is an oasis for LGBTQ seniors who make up just over 5 percent of the city's population.
Scoring a perfect score on the Human Rights Campaign Municipal Equality Index in 2018, Austin continues to prioritize its advocacy for the LGBTQ community. In 2017 the Austin city council formed the Lesbian, Gay, Bisexual, Transgender and Queer Quality of Life Advisory Commission to advise on issues regarding the LGBTQ community and work to enhance government accountability.
What began in 1976, as a Gay Pride Week, has turned into a Gay Pride Festival which draws over 25,000 attendees each summer. There is a strong support network for the LGBTQ crowd living in Austin as indicated by the local resources below:
The overall cost of living in Austin is average compared to the national average and Texas has no state income tax which is an attractive perk. The senior population in Austin is 8.4 percent and growing.
This is why the work of the ALGBTCOA is important. Is Austin prepared for such an influx? We want to make sure services for older adults understand and respond to our issues as openly gay, lesbian, bi, trans, queer, etc
---
Here's an article from The Gerontologist Journal (2015, Vol. 55, No. 1, 154–168), titled:
Special Issue: Successful Aging Among LGBT Older Adults.
Purpose: Lesbian, gay, bisexual, and transgender (LGBT) people are a health disparate population as identified in Healthy People 2020. Yet, there has been limited attention to how LGBT older adults maintain successful aging despite the adversity they face.
Utilizing a Resilience Framework, this study investigates the relationship between physical and mental health-related quality of life (QOL) and covariates by age group.
Design and Methods: A cross-sectional survey of LGBT adults aged 50 and older (N = 2,560) was conducted by Caring and Aging with Pride: The National Health, Aging, and Sexuality Study via collaborations with 11 sites across the U.S. Linear regression analyses tested specified relationships and moderating effects of age groups (aged 50–64; 65–79; 80 and older).
Results: Physical and mental health QOL were negatively associated with discrimination and chronic conditions and positively with social support, social network size, physical
and leisure activities, substance nonuse, employment, income, and being male when controlling for age and other covariates. Mental health QOL was also positively associated with positive sense of sexual identity and negatively with sexual identity disclosure.
Important differences by age group emerged and for the old–old age group the influence of discrimination was particularly salient.
Implications: This is the first study to examine physical and mental health QOL, as an indicator of successful aging, among LGBT older adults. An understanding of the configuration
of resources and risks by age group is important for the development of aging and health initiatives tailored for this growing population.
Click on the link below to download the PDF file.
---
PRESS RELEASE
FOR IMMEDIATE RELEASE
August 16, 2017
Contact: CMS Media Relations
(202) 690-6145 CMS Media Inquiries
CMS Releases Hospice Compare Website to Improve Consumer Experiences, Empower Patients
Today, as part of our continuing commitment to greater data transparency, Centers for Medicare & Medicaid Services (CMS) unveiled the Hospice Compare website. The site displays information in a ready-to¬¬-use format and provides a snapshot of the quality of care each hospice facility offers to its patients. CMS is working diligently to make healthcare quality information more transparent and understandable for consumers to empower them to take ownership of their health. By ensuring patients have the information they need to understand their options, CMS is helping individuals make informed healthcare decisions for themselves and their families based on objective measures of quality.
"The Hospice Compare website is an important tool for the American people and will help empower them in a time of vulnerability as they look for information necessary to make important decisions about hospice care for loved ones," said CMS Administrator Seema Verma. "The CMS Hospice Compare website is a reliable resource for family members and care givers who are looking for facilities that will provide quality care."
Hospice facilities offer specialized care and support to individuals with a terminal illness and a prognosis of six months or less if the illness runs its normal course. Once a patient elects hospice care, the focus shifts from curative treatment to palliative care for relief of pain and symptom management, and care is generally provided where the patient lives. Additionally, caregivers can get support through the hospice benefit, such as grief and loss counseling. Hospice Compare helps patients and caregivers find hospice providers in their area and compare them on quality of care metrics.
Section 3004(c) of the Affordable Care Act (The Act) amended section 1814(i)(5) of the Social Security Act to authorize a quality reporting program for hospices. The Act requires hospice providers to report data to CMS on a number of quality measures selected through notice and comment rulemaking. The Hospice Quality Reporting Program (HQRP) includes both quality data from the Hospice Item Set (HIS) and Hospice Consumer Assessment of Healthcare Providers and Systems (Hospice CAHPS®).
The Hospice Compare site allows patients, family members, caregivers, and healthcare providers to compare hospice providers based on important quality metrics, such as the percentage of patients that were screened for pain or difficult or uncomfortable breathing, or whether patients' preferences are being met. Currently, the data on Hospice Compare is based on information submitted by approximately 3,876 hospices.
The Hospice Compare website will reflect current industry best practices for consumer-facing websites and will be optimized for mobile use. For more information, please visit https://www.medicare.gov/hospicecompare/ to view the new Compare site.
For more information, visit the Hospice Quality Public Reporting webpage.
Other CMS Compare websites include: Inpatient Rehabilitation Facility Compare; Long-Term Care Hospital Compare; Hospital Compare; Physician Compare; Nursing Home Compare; Medicare Plan Finder; Dialysis Compare; and Home Health Compare.
For more information on today's announcement, please visit: https://www.cms.gov/Newsroom/MediaReleaseDatabase/Fact-sheets/2017-Fact-Sheet-items/2017-08-16.html
---
---

AARP has produced a major study titled "Maintaining Dignity: Understanding and Responding to the Challenges Facing Older LGBT Americans." It's a VERY impressive study. (On the page Resources for Training, there's a link to a set of PowerPoint slides that summarize this study.
Here's a link to the page at AARP for Maintaining Dignity. This link will download a pdf.
Here's a link to download from the algbtcoa website.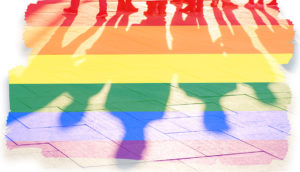 Here is a summary of the Key findings:
More lesbians than gay men are living with a partner or are married. Gay men may be more isolated than lesbians.
Bisexuals age 45 and over are less likely to be 'out' and can be harder to reach with general LGBT outreach compared to lesbians, gay men, and transgender community members.
The gender expansive community faces unique challenges and increased fear of discrimination.
Black and Latino LGBT Americans are more concerned about multiple forms of discrimination and negative outcomes as they age.
The three biggest aging concerns of LGBT Americans age 45+
76% are concerned about having adequate family and/or social supports to rely on as they age
73% do not have access to LGBT-specific senior services (and 91% are at least somewhat interested in LGBT-welcoming housing development for older adults)
60%+ are concerned about long-term care

67% concerned about neglect
62% concerned about abuse
61% concerned about limited access to services
60% concerned about verbal or physical abuse

LGBT participants are largely satisfied with their current healthcare relationships, but also fear discrimination and prejudice
Any action to intentionally affirm LGBT adults by long term care providers and facilities can improve patient comfort and quality of care

88% would be more comfortable if providers were specifically trained for LGBT patient needs
86% would be more comfortable to see explicit advertising promoting LGBT-friendly services
85% would be more comfortable to know if providers are staff are LGBT themselves
82% would be more comfortable to see LGBT-welcoming signs or symbols displayed on site/in offices, online or in communications

With all the concerns facing LGBT people, those age 45 and over are still "mostly" optimistic if they are living in an LGBT-friendly community
LGBT community members often have a broad social support network, but can be surprisingly weak in having support from their family
LGBT older Americans live in all sizes of cities, towns, suburbs and rural areas, but they seek out LGBT-friendly local communities, even within more conservative regions of the country
Though small communities are far less likely to provide access to LGBT-specific health or senior services, community size is less important than a community's perceived LGBT-friendliness in determining if a person feels supported
Older LGBT community members are also parents and grandparents
There is some fear of housing discrimination among older LGBT adults
---
Texas Health & Human Services has released a brief report on its
Aging Well Texas Initiative.
Here's a link to the report. Click here or on the image below.


---
Warning to Elders about Scams
As Baby Boomers continue to retire and advance in age, increasing numbers of American seniors are at risk of falling victim to schemes aimed at separating them from their money.
The risks are substantial. A 2014 survey by True Link Financial claims that 36.9% of seniors lose money to scams, financial exploitation, and abuse over any given five-year period. And while hard to quantify, a 2016 update to Allianz's Safeguarding Our Seniors study estimated the average loss to victims at $36,000—considered a "major financial loss" or "financial ruin" by nearly half of caregiver respondents. Those respondents also reported that 40% of seniors in their care experienced financial exploitation more than once, up from 20% in its 2014 study. Lamentably, such losses often aren't reported when discovered and they're rarely recovered.
But in many cases, there are warning signs—and caregivers and close family members are often in the best position to spot possible financial exploitation. Here are some common red flags.
Listen for tipoffs
Take note if a senior you're close to says something like:
"People are asking me for money."
"I've been pressured to give money away or to change my will."
"My money seems to be disappearing."
"I think someone may be accessing my accounts."
"Sometimes I make loans or give gifts that make me uncomfortable."
"My bills are confusing to me."
"I don't feel confident making financial decisions alone."
"I don't understand financial decisions that someone else is making for me."
Watch for cues
Pay attention to behavioral changes or situations such as:
Unusual or unexplained withdrawals, transfers, debits or changes in financial habits
Abrupt or unexplained changes to wills, trusts, powers of attorney or beneficiaries
Reluctance to discuss financial matters
Denied access to accounts or account statements
Frequent password or username resets
Unpaid bills or mail piling up
New friends or sweethearts, or withdrawal from existing relationships
Fearful, distressed, submissive or confused behavior
Frequent mood swings
Changes in appearance or personal hygiene
The onset or worsening of an illness or disability
Third parties who insist on participating in all financially related conversations or who take an extreme interest a senior's finances
What to do next
Here's what you can do if you spot any of these red flags.
1. Act quickly. The sooner you take steps to halt losses and recoup lost funds—which can include notifying law enforcement, Adult Protective Services, and the Federal Trade Commission to report scams—the greater your likelihood of success and your chances of preventing further financial exploitation.
2. Have a calm conversation and don't blame the victim. Your loved one may become more secretive and make a bad situation worse if they feel cornered or embarrassed.
3. Contact your loved one's financial institutions. You can institute safeguards to help prevent unauthorized transactions, such as stepping in as a co-signer or establishing power of attorney, or even contact a lawyer.
An ounce of prevention
There are several ways you can help seniors avoid financial exploitation:
Help your loved one get organized, including locating and filing key financial records
Ensure that you and your loved ones designate Trusted Contact Persons for your accounts, so trustworthy people can speak to financial institution representatives in the event of suspected financial exploitation
Regularly review wills, trusts, powers of attorney, account statements, insurance policies and beneficiary designations
Discuss your loved one's goals and attitude toward money so that you're attuned to any irregular spending
Talk about how to spot and respond to potential scams
Don't put off important conversations out of concern that they might become uncomfortable
By staying attentive to your loved ones as they age, you can help them to spot potential scams, minimize financial losses, and focus on what really matters: a happy and fulfilling life in retirement.
---
Alzheimer's and Other Dementias
New Report Identifies Unique Challenges for LGBT Community Facing Alzheimer's and Other Dementias
Alzheimer's Association and SAGE Issue Brief identifies barriers to care and recommendations for improving care for LGBT elders
[CHICAGO, August 14, 2018] – LGBT and Dementia – a new issues brief developed by the Alzheimer's Association and SAGE outlines the unique challenges facing LGBT older adults living with Alzheimer's and other dementias and their caregivers. The brief outlines the unique issues that arise when Alzheimer's disease, sexual orientation, and gender identification and expression intersect, allowing advocates and care providers to better meet the needs of LGBT elders and their caregivers facing dementia.
"Living with Alzheimer's or another dementia is not easy for anyone," said Sam Fazio, Ph.D., director of quality care and psychosocial research, Alzheimer's Association. "But LGBT individuals can often face additional challenges that need to be considered and addressed to ensure this population gets respectful and competent care."
It is estimated that there are 2.7 million LGBT people over age 50 living in the United States, and that number is increasing rapidly as baby boomers age and more people self-identify as LGBT. New research presented at the 2018 Alzheimer's Association International Conference found that about one in 13 lesbian, gay or bisexual (LGB) seniors in the United States are living with dementia. Dementia rates for the LGB population are 7.4 percent, compared to about 10 percent for the general population.
"While the LGBT community faces similar health concerns as the general public, LGBT people who receive a dementia diagnosis — and LGBT caregivers — face uniquely challenging circumstances," said SAGE CEO Michael Adams. "This brief shines a light on these challenges so we can begin taking steps to address them and improve the care and support LGBT people receive."
Despite recent advances in LGBT rights, LGBT older people are often marginalized and face discrimination. They are twice as likely to age without a spouse or partner, twice as likely to live alone and three to four times less likely to have children – greatly limiting their opportunities for support. There's also a lack of transparency as 40 percent of LGBT older people in their 60s and 70s say their healthcare providers don't know their sexual orientation.
The brief identifies seven areas which can create unique or additional challenges for LGBT individuals living with dementia and their caregivers. They include:
Stigma
Social isolation
Poverty
Health disparities
Sexuality and sexual expression
Barriers to utilizing existing services
Living with HIV/AIDS
According to the brief, LGBT individuals may not reach out for services and support because they fear poor treatment due to their LGBT identity, because they fear the stigma of being diagnosed with dementia, or both. Several studies document that LGBT elders access essential services, including visiting nurses, food stamps, senior centers, and meal plans, much less frequently than the general aging population.
The Institute of Medicine identified the following pressing health issues for LGBT people: lower rates of accessing care (up to 30 percent); increased rates of depression; higher rates of obesity in the lesbian population; higher rates of alcohol and tobacco use; higher risk factors of cardiovascular disease for lesbians; and higher incidents of HIV/AIDS for gay and bisexual men. Risk factors for heart disease — including diabetes, tobacco use, high blood pressure and high cholesterol — are also risk factors for Alzheimer's and stroke-related dementia.
Among the 16 recommendations for organizations and service providers, the Alzheimer's Association and SAGE suggest:
Expand your definition of family.
Educate yourself and your staff on LGBT cultural competency.
Find or create support groups specifically for LGBT people.
Partner with local LGBT community groups and political organizations.
Help LGBT people and their families with legal and financial planning.
In support of the recommendations, SAGE and the Alzheimer's Association are partnering to provide training to Association staff and chapters across the country, and SAGE is encouraging local collaborations that offer targeted support to LGBT older adults who have a dementia diagnosis and their caregivers.
For the complete list of recommendations go to: LGBT and Dementia issue brief
###
SAGE is the country's largest and oldest organization dedicated to improving the lives of lesbian, gay, bisexual, and transgender (LGBT) older people. Founded in 1978 and headquartered in New York City, SAGE is a national organization that offers supportive services and consumer resources to LGBT older people and their caregivers. SAGE also advocates for public policy changes that address the needs of LGBT elders, provides education and technical assistance for aging providers and LGBT community organizations through its National Resource Center on LGBT Aging, and cultural competency training through SAGECare. With staff located across the country, SAGE also coordinates SAGENet, a growing network of affiliates in the United States. Learn more at sageusa.org.
The Alzheimer's Association is the leading voluntary health organization in Alzheimer's care, support and research. Our mission is to eliminate Alzheimer's disease through the advancement of research, to provide and enhance care and support for all affected, and to reduce the risk of dementia through the promotion of brain health. Our vision is a world without Alzheimer's. Visit alz.org or call 800.272.3900
---
 LGBTQ Partners with Memory Loss
Aging with Pride: IDEA (Innovations in Dementia Empowerment and Action) at the University of Washington is offering a free program for individuals with memory loss and their care partners.  Either the person with memory loss or their care partner must be LGBTQ.   The program includes nine sessions with a trained coach and focuses on problem solving, improving communication, and low impact exercise. The sessions are virtual, using easy video chatting.  The pair receives $125 for completing five phone interviews.  This program is available in all 50 states.